Team building is becoming more and more popular around the UK as employers look to improve relationships in the office and treat their staff to a day of leisure.
Whilst team building was traditionally more of a mental activity, where people would bring their ideas and concepts together to solve puzzles and riddles, companies are now instead turning to the great outdoors.
What's clear though, team building's all about giving employees a much deserved day out of the office. There are loads of team building activity ideas to consider and no matter what your interests, you'll find something to bring the whole office together.
Take a look at five of the most popular team building activity ideas below:
Paintballing
Paintballing's one of those activities that never gets old. People of any age can enjoy this terrific game and it's the perfect team building activity as teammates work together closely on tactics and strategies for outmanoeuvring their opponents.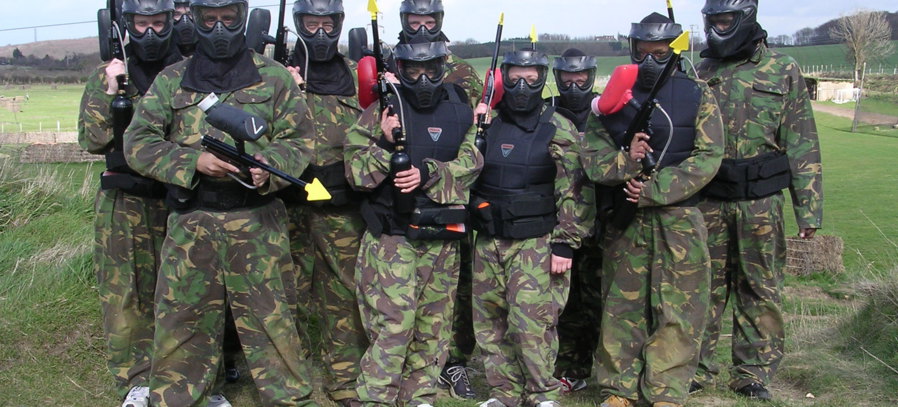 With paintball you can spend the whole day taking on various custom made arenas and locations, whilst trying to capture the flag or simply eliminate the other team. Plus, if there's that person in the office you've never really seen eye-to-eye with, you'll love the opportunity to get a few well-placed paintballs away.
Bubble Football
You've probably looked at the word football and instantly thought this is a very male orientated game. You couldn't be further from the truth. In fact, bubble football is enjoyed by all ages and both sexes.
Whilst there is a ball and two goals, the likelihood of much quality football being played is very rare. Not only are you surrounded waist to head in a large bubble, but there are team mates and opposition in all directions ready to bump you over. Plus, once everyone's realised football isn't going to conquer, it's not long before everyone starts using their newfound protection to try out other games.
Clay Pigeon Shooting
Whilst clay pigeon shooting isn't often described as a team building exercise, what works well is the fact most of your employees will be in the same boat. They're unlikely to have taken this on in the past and we're certain from the first shot to the last, everyone will have a great time.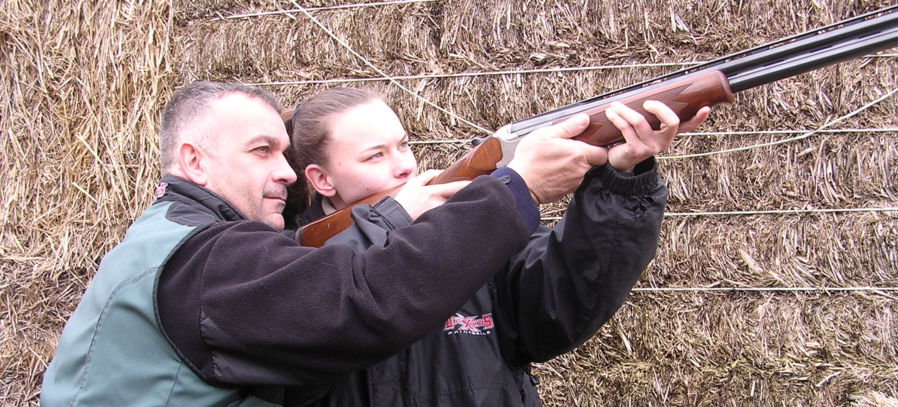 Plus, with expert coaching on hand, no one will feel they can't take clay pigeon shooting on. It's quick to get the hang of and there'll definitely be a few of your employees coming back for more. If that's not enough, you can incorporate clay pigeon shooting into your activity day, giving a few other things a go throughout the event too.
Scavenger hunts
Scavenger hunts, also known as treasure hunts, get your employees into the great outdoors as they work together to decipher clues and find locations around a given region. The beauty of a scavenger hunt is it can last for as long or as little time as necessary (unless your team are dreadfully slow at sussing the answers).
Also, on the plus side a scavenger hunt isn't likely to break the bank and you can divide teams accordingly, no matter how small or large your company's office.
White Water Rafting
The thrill of white water rafting attracts thousands of new challengers every year and you can work closely with your team to take on the treacherous waters and hairpin bends.
With rushing water on all sides and crammed into a raft like a tin of tuna, one wrong move and you'll find yourself swimming around with the boat capsized. No need to panic though, as you'll be wearing both a life vest and helmet to keep you safe and sound.
Don't worry, you won't be taking on anything like this…
Raft Building
We're back to the rafts again, but this time you won't be using the tried and tested heavy duty ones found at a white water rafting venue. Instead, you and your team will be working together in an effort to build your very own raft from wood, barrels and other materials provided.
Usually it's a race between two or more teams too and you don't just have to build the raft, but take it into the open water too – Whether it's from one point to another or round a buoy and back to shore.
This can be loads of fun and is the perfect team building activity idea to develop interpersonal skills and of course, teamwork. What's more, it doesn't have to drag on all day and you can include other activities into the office's day out as well.
Team building conclusion
And there you have it – Five brilliant team building activities for you and your office to consider on the next day out. You can take on just one or even a few of these over the space of the day to truly get the most from a fun time out.
Then, if you're still craving more, the night is only young and the party will just be getting started. You can hit the town for a few well-deserved drinks (as long as it's not a work night of course) and continue the laughter and festivities. Once Monday comes round again everyone will be that little bit closer and you'll see an instant improvement in work ethos.